Win a Dell 3330dn Printer
I rarely do sponsored contests. Usually the contest is too complicated. Or turns into some sort of popularity contest. Or the prize is totally lame.
This contest is different. Awesomely different. 🙂
I'm partnering with Zocalo and Dell to give away a Dell 3330dn printer. And this isn't some teeny wimpy printer, either. This is a KILLER printer that will increase your a) efficiency and b) your professional image. Two things I really really want for you. 🙂
Just so you get a feel for how impressive this printer is, here it is: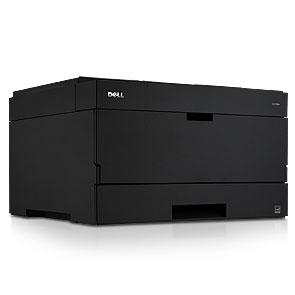 Advanced Performance, Productivity & Value
The Dell 3330dn Laser Printer delivers stunning performance, low total cost of ownership and the flexibility to expand along with your business.
Standard Duplexer: Save time and paper with automatic 2-sided printing.
Blazing Print Speeds: Reduce waiting time with print speeds of up to 40 pages per minute (letter) (actual print speed will vary with use) and first print-out time as fast as 7 seconds.
Sharp, Professional-Quality Prints: Native print resolution of up to 1200dpi x 1200dpi for exceptionally crisp, clear text and graphics.
Expandable Capacity: Meet even higher print demand with optional additional memory power, USB font card and 550-sheet paper feeder.
So, how do you win such a cool addition to your home office?
I've posted the OFFICIAL RULES below so that there is no room for confusion. 🙂  BUT, here's the short answer:
Starting THIS Thursday January 19 at 9 am EST, simply tweet me ( @SarahRobinson) your BEST answer to this question: "How do you stay efficient while avoiding being mediocre?" and use the hashtag #printsecrets.
You can tweet your answer a maximum of three times during the contest period  (see rules below) and you'll be entered to win once for each tweet. The contest ends at 5 pm EST, Friday, January 20.
I'm telling you about the contest now, so you can start crafting your very best tip and be ready to rumble on Thursday. 🙂
While I ordinarily LOVE for you to respond in the comments and to send me emails, the only way to enter this contest is on Twitter.
And last but not least, in the interest of full disclosure, I am receiving compensation for holding the very cool contest.
And now, for the Very Official Rules:
Escaping Mediocrity Dell Printer Promotion
Official Rules
NO PURCHASE NECESSARY TO ENTER OR WIN. A PURCHASE DOES NOT
IMPROVE YOUR CHANCES OF WINNING.
Promotion may only be entered in or from the 50 United States, the District of Columbia
and entries originating from any other jurisdiction are not eligible for entry.  This
Promotion is governed exclusively by the laws of the United States.   You are not
authorized to participate in the Promotion if you are not located within the United States.
1.  How to Enter. During the Promotion Period, visit http://escaping-mediocrity.com
("Administrator's Website") to receive instructions on how to enter the Promotion. Prior
to doing so, you will be prompted to sign into your Twitter account.  If you do not have
an account, visit www.twitter.com to create one.
Twitter accounts are free.  Once logged
into your Twitter account, follow the instructions to become a follower of
@SarahRobinson. You automatically will receive one (1) entry into the Promotion for
each message you post that answers the question, "how do you stay efficient while
avoiding being mediocre?" and includes the hashtag #printsecrets.
By entering, each entrant warrants and represents the following with respect to
their Twitter message: (a) entrant is the sole and exclusive owner of the message;
and (b) the message is entrant's own creation and will not infringe on any rights of
any third parties. Dell ("Sponsor") and Administrator reserve the right, in their sole and
absolute discretion, to disqualify any messages that are inappropriate for any reason,
including without limitation, for depicting or mentioning sex, violence, drugs, alcohol
and/or inappropriate language.
Limit: Each entrant may enter a total of three (3) times during the Promotion Period. If
you post updates to or receive updates from twitter.com via SMS from your wireless
phone, your wireless-service provider may charge you for each text message you send
and receive.  Please consult your wireless-service provider regarding its pricing plans.
You must be an active holder of a non-private Twitter account and be a follower of the
@SarahRobinson account to be eligible to enter this Promotion. All terms and conditions
of  twitter.com apply.  Multiple entrants are not permitted to share the  same  Twitter
account.  Any attempt by any entrant to obtain more than the stated number of entries by
using multiple/different twitter accounts, identities, registrations and logins, or any other
methods will void that entrant's entries and that entrant may be disqualified. Use of any
automated system to participate is prohibited and will result in disqualification.  In the
event of a dispute as to any Twitter account, the authorized account holder of the email
address used to register at twitter.com will be deemed to be the entrant. The "authorized
account holder" is the natural person assigned an email address by an Internet access
provider, online service provider or other organization responsible for assigning email
addresses for the domain associated with the submitted address.  Each potential winner
may be required to show proof of being the authorized account holder. All entries become
the sole and exclusive property of the Sponsor and Administrator, and
receipt of entries will not be acknowledged or returned. Sponsor  and Administrator are
not responsible for lost, late, illegible, stolen, incomplete, invalid, unintelligible, postagedue,
misdirected, technically corrupted or garbled entries, which will be disqualified, or
for problems of any kind whether mechanical, human or electronic.  Proof of submission
will not be deemed to be proof of receipt by Sponsor.   By entering the Promotion,
entrants fully and unconditionally agree to be bound by these rules and the decisions of
the judges, which will be final and binding in all matters relating to the Promotion.
2. Start/End Dates.   Promotion begins at 9:00AM EST on January 19, 2012 and ends at
5:00PM EST on January 20, 2012 ("Promotion Period").
3. Eligibility. Participation open only to legal residents of the fifty United States, the
District of Columbia, who are 18 or older as of date of entry.  Void outside of the 50
United States, the District of Columbia, and where prohibited, taxed or restricted by law.
Employees, officers and directors of  Sponsor  and its parent company, subsidiaries,
affiliates, partners, advertising and promotion agencies, manufacturers or distributors of
promotion materials and their immediate families (parents, children, siblings, spouse) or
members of the same household (whether related or not) of such employees, officers and
directors are not eligible to enter.  You are not authorized to participate in the Promotion
if you are not located within the United States or the District of Columbia.  All federal,
state and local laws and regulations apply.
4.  Random Drawing/Odds. Winners will be selected in a random drawing from all
eligible entries received on or about January 20, 2012.  Odds of winning depend on the
number of eligible entries received for the drawing.  Drawing will  be conducted by
Administrator. By entering the Promotion, entrants fully and unconditionally agree to be
bound by these rules and the decisions of the judges, which will be final and binding in
all matters relating to the Promotion.
5. Prizes.  One winner  will receive  a Dell™  3330dn printer.  Approximate retail  value
("ARV") of prize: $600.00.   Prizes are non-transferable.  No substitutions or cash
redemptions.  In the case of unavailability of  any prize, Sponsor reserves the right to
substitute a prize of equal or greater value.  All expenses not specifically listed herein are
the responsibility of winners.
6. Notification. Potential winner will  receive a direct message from  Administrator
through the Twitter account used to enter the Promotion on or about January 20, 2012.
Potential Winner will be required to respond to the direct message and complete the Prize
Disclosure Agreement and W-9 form within  3 (three)  days of receipt.  If a potential
winner does not respond to direct message or complete the Prize Disclosure Agreement
and W-9 within the required timeframe, prize will be forfeited and awarded to the next
runner-up.  Potential winners must continue to comply with all terms and conditions of
these Official Rules, and winning is contingent upon fulfilling all requirements.  Potential
winner will be required to sign and return, where legal, an Affidavit of Eligibility,
Liability/Publicity Release and/or rights transfer document within 3 (three) calendar days
of prize notification.  If any potential winner is considered a minor in his/her jurisdiction
of residence, Affidavit of Eligibility and/or Liability/Publicity must be signed by his/her
parent or legal guardian.  If a potential winner cannot be contacted, or fails to complete
and respond to the direct message within the required time period, if any prize or prize
notification is returned as undeliverable, if any potential winner rejects his/her prize or in
the event of noncompliance with these Promotion rules and requirements, such prize will
be forfeited and may be awarded to the entrant with the next highest score.  Upon prize
forfeiture, no compensation will be given.
7. Conditions. BY PARTICIPATING, ENTRANTS AND WINNERS AGREE TO
RELEASE AND HOLD HARMLESS SPONSOR,  ADMINISTRATOR TWITTER,
AND THEIR ADVERTISING AND PROMOTION AGENCIES AND THEIR
RESPECTIVE PARENT COMPANIES, SUBSIDIARIES, AFFILIATES, PARTNERS,
REPRESENTATIVES, AGENTS, SUCCESSORS, ASSIGNS, EMPLOYEES,
OFFICERS AND DIRECTORS, FROM ANY AND ALL LIABILITY, FOR LOSS,
HARM, DAMAGE, INJURY, COST OR EXPENSE WHATSOEVER INCLUDING
WITHOUT LIMITATION, PROPERTY DAMAGE, PERSONAL INJURY AND/OR
DEATH WHICH MAY OCCUR IN CONNECTION WITH, PREPARATION FOR,
TRAVEL TO, OR PARTICIPATION IN PROMOTION, OR POSSESSION,
ACCEPTANCE AND/OR USE OR MISUSE OF PRIZE OR PARTICIPATION IN
ANY PROMOTION-RELATED ACTIVITY AND FOR ANY CLAIMS BASED ON
PUBLICITY RIGHTS, DEFAMATION, INVASION OF PRIVACY, COPYRIGHT
INFRINGEMENT, TRADEMARK INFRINGEMENT OR ANY OTHER
INTELLECTUAL PROPERTY-RELATED CAUSE OF ACTION.  Any and all federal,
state and local taxes are the sole responsibility of the winners.  Participation in Promotion
and acceptance of prize constitutes each winner's permission for Sponsor to use his/her
name, address (city and state), likeness, photograph, picture, portrait, voice, biographical
information, and/or any statements made by each winner regarding the Promotion or
Sponsor for advertising and promotional purposes without notice or additional
compensation, except where prohibited by law.  Entrants who do not comply with these
Official Rules, or attempt to interfere with this Promotion in any way shall be
disqualified.  Sponsor  and Administrator are  not responsible if Promotion cannot take
place or if any prize cannot be awarded due to travel cancellations, delays or interruptions
due to acts of God, acts of war, natural disasters, weather or acts of terrorism.
8. Additional Terms. Any attempted form of entry other than as set forth above is
prohibited; no automatic, programmed; robotic or similar means of entry are permitted.
Sponsor, Administrator, their affiliates, partners and promotion and advertising agencies
are not responsible for technical, hardware, software, telephone or other communications
malfunctions, errors or failures of any kind, lost or unavailable network connections, web
site, Internet, or ISP availability, unauthorized human intervention, traffic congestion,
incomplete or inaccurate capture of entry information (regardless of cause) or failed,
incomplete, garbled, jumbled or delayed computer transmissions which may limit one's
ability to enter the Promotion, including any injury or damage to participant's or any
other person's computer relating to or resulting from participating in this Promotion or
downloading any materials in this Promotion.  Sponsor reserves the right, in its sole discretion,
to cancel, terminate, modify, extend or suspend this Promotion should (in its
sole discretion) virus, bugs, non-authorized human intervention, fraud or other causes
beyond its control corrupt or affect the administration, security, fairness or proper
conduct of the Promotion. In such case, Sponsor may select the winners from all eligible
entries received prior to and/or after (if appropriate) the action taken by Sponsor. Sponsor
reserves the right, at its sole discretion, to disqualify any individual it finds, in its sole
discretion, to be tampering with the entry process or the operation of the Promotion or
web site.  Sponsor may prohibit an entrant from participating in the Promotion or
winning a prize if, in its sole discretion, it determines that said entrant is attempting to
undermine the legitimate operation of the Promotion by cheating, hacking, deception, or
other unfair playing practices (including the use of automated quick entry programs) or
intending to annoy, abuse, threaten or harass any other entrants or Sponsor
representatives.
CAUTION: ANY ATTEMPT BY AN ENTRANT TO DELIBERATELY DAMAGE ANY
WEB SITE OR UNDERMINE THE LEGITIMATE OPERATION OF THE PROMOTION
MAY BE A VIOLATION OF CRIMINAL AND CIVIL LAWS AND SHOULD SUCH AN
ATTEMPT BE MADE, THE SPONSOR RESERVES THE RIGHT TO SEEK DAMAGES
FROM ANY SUCH PERSON TO THE FULLEST EXTENT PERMITTED BY LAW.
9.  Use of Data.  Sponsor and Administrator will be collecting personal data about
entrants online, in accordance with Sponsor's privacy policy.  Please review Dell's
privacy policy at:
http://www.dell.com/content/topics/global.aspx/policy/en/policy?c=us&l=en&s=g
en&~section=000.
By participating in the Promotion, entrants hereby agree to Sponsor's collection and
usage of their personal information and acknowledge that they have read and accepted
Sponsor's privacy policy.
10. List of Winners. To obtain a list of winners, send a self-addressed, stamped envelope
by March  31, 2012 to:  Escaping Mediocrity Dell Printer Contest Winners, c/o Zócalo
Group, 200 E. Randolph Street, 42nd Floor, Chicago, IL 60601.
11. Sponsor. The Sponsor of the Promotion is Dell US SMB Marketing, One Dell Way,
Round Rock, TX 78682.